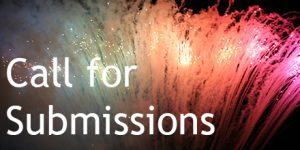 BEST GAY EROTICA OF THE YEAR, VOLUME 4
Editor: Rob Rosen
Submission Deadline: January 5th, 2018 (Please submit sooner rather than later)
Submission Guidelines: short stories are now being accepted for Best Gay Erotica of the Year, Volume 4. Length: 2,500-5,000 words. Original stories strongly preferred, though reprints will also be accepted. Reprints must solely be owned by the author and must not have appeared in print during the past three years. BGEv4 is not a "themed" anthology. All genres, kinks, and fantasies are fair game, just so long as the work is intensely erotic and exceedingly literary. M/M or M/M/M only. No "confused straight men" stories will be accepted; all sex scenes must be between gay identifying characters. Please send your best and hottest work for this prestigious collection. Absolutely no scenes of rape, bestiality, incest, or underage (below 18) sex. Safe anal sex, when called for, is mandatory.
The editor has a strong preference for unusual settings, unique sex scenes, multi-genre stories, humor, romance, and anything out of the norm. Trite stories (frat sex, cop sex, older men/younger men, etc,), if you really want to submit them, should be highly original.
The below formatting is mandatory. Stories not meeting the below will immediately be declined:
Times or Times New Roman 12-point black font.
Word document or RTF.
Indent the first line of each paragraph half an inch.
Double space; do not add extra lines between paragraphs or do any other irregular spacing.
One space only after a comma, period, etc. Typing two spaces after a period is totally, completely, utterly, and inarguably wrong, unless you're typing on a typewriter. The editor, BTW, will also not accept typewriter-written stories.
U.S. grammar (double quotation marks around dialogue, etc.) required.
Please do not submit more than one story. Include real name/pen name/address/ maximum 50-word bio. Payment is $50 for accepted stories.
Submit your best work to: BGEv4@yahoo.com