The history books and historical fiction have taught us that a sense of propriety, etiquette, and honor, especially among the higher echelons of society, was expected in decades and centuries past, especially in Victorian era England. Ironically, like our adolescent selves being "unfairly" told "No" by a demanding authority figure that just did not understand, the desire to rebel was strong. Truth be told, people from all social classes engaged in a plethora of erotic delights. After all, there was a LOT of erotica floating around back then for citizens, lords, and ladies, but you certainly won't read about that in most history books!
We can only imagine what actually happened behind those closed doors…
Perhaps this is why it is so fun to imagine life in times past, and why its even more fun to imagine the erotic lives of those very same people who were held captive by propriety during the day, only to let their darkest desires silently creep through the dark, back alleys of high society well after the sun had set. This is the exact reason why Marriage Training by Golden Angel is such a treat. Reading this book is like an erotic thrill-ride that leaves you on the edge between being caught in the act and getting away with doing something you know you shouldn't do, but is something you most urgently desire.
Enjoy this delicious excerpt that introduces you to the main characters, Vivan Stafford, an innocent, social neophyte, and Lord Gabriel Cecil, Earl of Cranborne, an experienced rake with a seriously alluring dominant streak.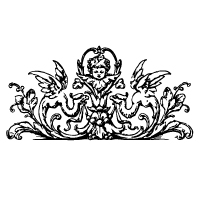 In the late hours of the evening, the glittering facade of London's finest gave way to a decadent, erotic underbelly of depraved lust, if one knew where to look for it. Lord Gabriel Cecil, Earl of Cranborne and son of the Marquess of Salisbury, never had to look very far—it was always around him. Known as the Dark Angel to the ton for his darkly handsome good looks, piercing, green-flecked grey eyes, rakish pursuits, and sinful reputation, he knew they didn't have the slightest inkling how far his passions took him. There were others within the ton with the same . . . interests. It was at those private gatherings, those intimate parlors, where he would meet with his friends—many of whom were the sons and daughters of his father's friends.
Tonight's private party was in celebration of George Howard's wedding on the morrow to his fiancée, Mary Dermont. The women draped about the room in various states of undress were not whores, but ladies and expensive mistresses with particular tastes. Some of them had their husbands or protectors with them, some of them did not, but they were all there for the same thing.
Already the gathering had begun to devolve into licentiousness. An earl was braced over the back of a sofa as his mistress whipped him with a crop while he begged for more. In the far corner, the Duke of Marbury was engaged in a passionate kiss with his lover, a young man by the name of Vincent Pennybrooke, while his mistress had both of their cocks in hand and was taking each of them into her mouth in turns. Somehow, the erotic antics around the room weren't quite as titillating or as appealing as they had been in the past. There was something lacking in the interactions; rather than enjoying them, Gabriel felt more and more disconnected from the actions and the pleasure.
"Gabriel, you made it!" George Howard's voice boomed out behind him, just before a hand came down on his shoulder.
Turning, Gabriel couldn't help but grin at his friend. Lord Winchester—George—was the opposite of Gabriel in looks, with his straw-blond hair and blue eyes, and his opposite in temperament as well, except at parties such as these. Where Gabriel tended towards solitude and impatience, George was tolerant and a bon vivant; where Gabriel was cutting and disdainful, George was witty and cheerful. Only in the confines of these parties, or the bedroom, did George's more authoritative, stern side come out.
"George, Mary," Gabriel said, giving a short bow to the petite young woman tucked into George's arm. With her pale hair and grey eyes, Mary Dermont looked quite delicate, but Gabriel knew she wasn't—otherwise, George would never be marrying her. Those pale eyes took in the debauchery around the room without flinching. In fact, when her eyes landed upon the duke's erotic trio, they positively lit up.
"Oh my," she murmured, leaning into her husband-to-be even closer. George and Gabriel both turned to see where she was looking, and George chuckled. The duke and Pennybrooke had ended their own kiss and now held the duke's mistress between them. Her dress, flimsy though it was, was bunched around her midsection, baring her breasts for her benefactor to play with while Pennybrooke was on his knees before her, holding up her skirt and eagerly lapping at the juncture of her thighs. "How . . . intriguing. I never knew . . ."
Mary's interest piqued Gabriel's, as if he could see the tableau through her eyes and appreciate it because she did. The tawdriness slid away, and he could see what might interest her about the duchess's pleasure in her two men.
"Is that what you'd like tonight, my dear?" George asked, nuzzling his lips against her hair. "Two lovers paying attention to you?" Catching Gabriel's eye, he smiled. "I've promised her whatever she likes tonight, as a wedding present."
Giving a delicate little shiver of arousal, Mary smiled up at her soon-to-be husband before looking back at the amorous trio. "Mrs. Cunningham's school never talked about anything like that . . . but no, thank you, darling. It is quite delightful to watch, though, isn't it?"
Her voice wobbled slightly, her attention turning back to her betrothed, as if seeking his approval for her interest in the scene. The inherent submissiveness in her need for his permission struck a chord with Gabriel, giving way to a moment of envy. While he might play with the women at these gatherings, and they would submit for the time, none of them looked to him for approval the way Mary was currently looking at George. Even with a mistress, there hadn't been that kind of connection between him and another woman, not the way he could see it between George and Mary. Perhaps that was the difference; there would always be an end to a mistress's attentions, but a man could keep his wife forever.
Out of the corner of his eye, he saw George lean down and whisper in Mary's ear. The two of them were already lost in their own little world, totally involved in each other. The other exchanges were so much less intimate—people brought together by common needs and desires rather than tangible emotion, like that between George and his fiancée.
The next morning, Gabriel found himself more envious of George than ever. His own night had been rather unsatisfying. Just another mutual evening of using each other's bodies to find what they wanted . . . nothing like the connection he'd seen between Mary and George. Mary was passionate, eager, entirely submissive, and completely connected to her fiancé.
A virginal harlot.
The idea piqued his interest in a way nothing else had for quite some time.
Mary's very newness, her innocent passion, was something to be envied, but it was the way they looked at each other that Gabriel had found himself wanting the most. In some ways it reminded him of his father and stepmother, whose loving relationship he had always thought to emulate once he married. Of course, he'd always thought of marriage as being a very distant thing, for some time in the future . . .
Now, he felt a strange stirring as he contemplated George's forthcoming nuptials. So far, though, he hadn't met any woman with whom he'd want to enter that state.
Not that he'd truly been looking. His interactions with women had been confined to the wild parties he attended or the occasional events he was required to attend with his family. None of the debutantes he'd encountered during the latter had incited the slightest hint of lust in him, but perhaps he'd been unfair in his observations. After all, they were all virgins and not looking to provoke desire; they were looking for marriage. Perhaps if he took a closer look at some young, unmarried ladies, he could find a hidden gem like Mary.
The wedding was a stunning affair, packed with members of society. As the blushing bride was kissed by her husband, murmurs of approval for the union were heard all around. Everyone remarked on how sweet Mary was. A few gentlemen made some ribald jokes about how that sweetness wouldn't last after tonight. She was so pure and fresh-looking, as if even the knowledge of sexual relations had never touched her. Little did they all know.
Gabriel's own unrest had continued today, as he'd looked through the throngs of well-wishers at the wedding breakfast, wondering if he'd ever find a woman to whom he could commit himself. The idea of the usual, bloodless, ton marriage had even less appeal to him now that he saw George's happiness. He craved it for himself.
The marquess, his father, had been wildly in love with Gabriel's mother until she passed, and he was now just as in love with and satisfied by Audrey, Gabriel's stepmother. Certain inclinations, especially in the bedroom, had been passed down from father to son, and Gabriel didn't see why, if his father could find such satisfaction twice, he shouldn't be able to find it for himself at least once.
Doing his best to avoid the giggling debutantes, he made his way through the crowd towards his own circle. Many of the young ladies at the breakfast were just out of the schoolroom and eager to catch a husband, and weddings always made them and their mamas more aggressive.
On his way to the safety of his circle of friends, he stopped to congratulate George. His friend looked at him with just a bit of concern in his eyes. "Sorry about last night, old chap. We looked up and realized you were gone. I hope you didn't feel too left out."
"No, just envious," Gabriel said, teasingly, but also truthfully. "Mary is absolutely delightful. Best keep an eye on her so I don't steal her away."
George chuckled. "Doubtful. My Mary loves me too much, and I her."
"She's quite the treasure." The envy in his voice was palpable, however hard he tried to hide it.
"It's the school," George said, grinning widely. "Best investment I ever made, that finishing school. Gave me the perfect bride, and unlike most gents, I'm actually going to thoroughly enjoy my wedding night. And all the nights thereafter."
Unfortunately, they weren't able to talk any further as George was pulled away by another well-wisher. Gabriel let him go, knowing his friend would be trapped doing the social rounds for the rest of the breakfast, until he was able to escape with Mary.
Sighing internally, Gabriel dodged several frothy skirts of respectable young misses and managed to reach the safe haven of his friends. Flirting with a rake was a dangerous pastime for debutantes, but there were always a few fascinated by men of his reputation. He had no interest in them, although he was starting to wonder if perhaps he'd written debutantes off too quickly. In the past, he'd always thought when he married, it would be to an adventurous young widow, or perhaps a young woman with an already ruined reputation. However, if he could secure a marriage with a debutante like Mary . . . well, that would be an entirely different matter altogether.
The idea appealed to him, especially after last night. Gabriel wanted a passionate wife who looked at him with the same focused tenderness that Mary had for George, the same adoration and love. He also wanted one who was well-matched to his particular proclivities.
As he pondered the conundrum, his attention barely on the conversation between his friends about the latest horse race, a bright flash of red caught his eye. Not crimson like a rose, but the fiery orange-red of a sunrise. Quite beautiful and eye-catching, although red hair was supposedly unlucky. The sunrise-red stood out like a beacon through the more subdued shades and the boring pastel dresses of the other debutantes.
Intrigued, Gabriel shifted his position so that he had a better view of the owner of the sunrise hair.
She was young, too young to have her hair up, which meant that she wasn't out of the schoolroom quite yet, but old enough that she would be very soon. Definitely she was of the age when the young misses started planning their debuts and tactics for husband-hunting. The glorious bounty of locks was pulled back from her face, showing off her quiet beauty. She was wearing a pale green dress, which covered her trim little figure completely, but hinted at the woman she would become. Her pale, youthful face was pretty, almost like a doll's, with brilliant green eyes, a straight nose, and a rosebud mouth. Quite striking, all put together, but her looks weren't what held his attention.
It was the way she was sitting. Her eyes were downcast, properly, as a young lady's should be, but unlike most young ladies, she wasn't peeking through her eyelashes at the people around her. Instead, she seemed content to sit at her mother's side, only speaking when directly addressed, a small smile on her face. At one point, particularly raucous laughter nearby drew her attention to a group of young rowdies, and she looked up, but when her mother reached out and put her hand on her daughter's arm, the young woman returned to her previous pose. More importantly, she did so without the slightest hint of resentment at the direction; in fact, she gave every evidence of relief at her mother's guidance.
Submissive? Or just well-behaved?
Certainly, she was different from the other young ladies, who simpered at their mothers' commands but were otherwise resentful of their elders' attempts to rein in their behavior. Her composure was intriguing, as were the sweet smiles she directed to the company around her. Despite several attempts by the nearby rowdies to get her attention—and Gabriel was sure it was her attention they were after—she didn't glance at them again. Many young ladies would be flattered by such antics and would try to escape their mothers' attention; he'd seen it time and time again. Women who were drawn to the excitement of rakes either ended up ruined or married to respectable men only to bear them an heir or two and then spend the rest of their lives enjoying rakes in their beds.
Definitely not the kind of marriage Gabriel wanted. As an accomplished seducer himself, he didn't in general relish the idea of a woman who was constantly after the attentions of men. Seeing the young redhead actually following her mother's direction and ignoring the young men was a novelty.
Gabriel moved closer, stealthily, still watching her every move. He knew part of his interest was because of Mary's example, as he normally would have no interest in a young innocent who hadn't even officially come out to society yet, but it didn't stymie him now. Despite the young woman's youth, she was old enough to attend the wedding, which meant she would probably be making her come-out next season. Besides, he truly doubted his sudden fascination would last past a few minutes of close observation.
As he watched, the young woman waited patiently to catch her mother's eye, and then leaned in to murmur something. Her mother nodded and the young woman stood gracefully. Perhaps she wasn't different from other young ladies at all; she was going to escape her mother now.
Instead of the expected walk that would take her by the laughing young men, she turned in the direction of the ladies' retiring room. There were no sly glances to any of the men, no invitation in her eyes. Was she truly everything she seemed?
Completely losing interest in the conversation going on around him, Gabriel slid away from his friends, stalking after the young redhead like a hunter through a forest.
She was headed straight to the retiring room, and he was within a few feet of her when she tripped over something on the floor and stumbled against George's back as he and Mary moved away from a conversation with one of the guests. George and Mary turned around, catching her from falling over completely, and Mary smiled delightedly at the young woman. Fortunately, Gabriel was close enough to listen in to the conversation. He prudently shifted his stance so he could still study the young woman without appearing to actually be looking at her.
"Vivian! Are you all right, dear?"
"Yes, Mary," she said, blushing deeply. The pretty pink on her cheeks clashed adorably with her fiery hair, Gabriel thought. Quite enchanting. Vivian, as he surmised that was her name, looked up at George. "I'm so sorry, Lord Winchester, please excuse my clumsiness."
George smiled genially down at her. "No need to apologize, it's a complete crush in here."
Reassured by his demeanor, Vivian's lovely green eyes lowered again. Gabriel was charmed as the red in her cheeks actually deepened at George's reassurance. She was relieved. Pleased. Trusting.
Gorgeously, naturally submissive. Sweetly innocent. He felt the urge to move even closer to her. There was something indefinably seductive about her, and not just in an erotic sense. Something about her called to him, intriguing him, even though he'd only just seen her. Gabriel had always scoffed at the notion of love at first sight. However, attraction or interest at first sight he couldn't deny, because he was currently experiencing it.
That she wasn't presented was a small dilemma, as he couldn't even ask for a formal introduction yet, much less court her.
But she could be worth waiting for. . .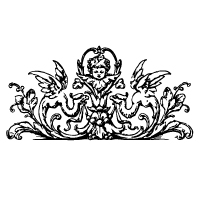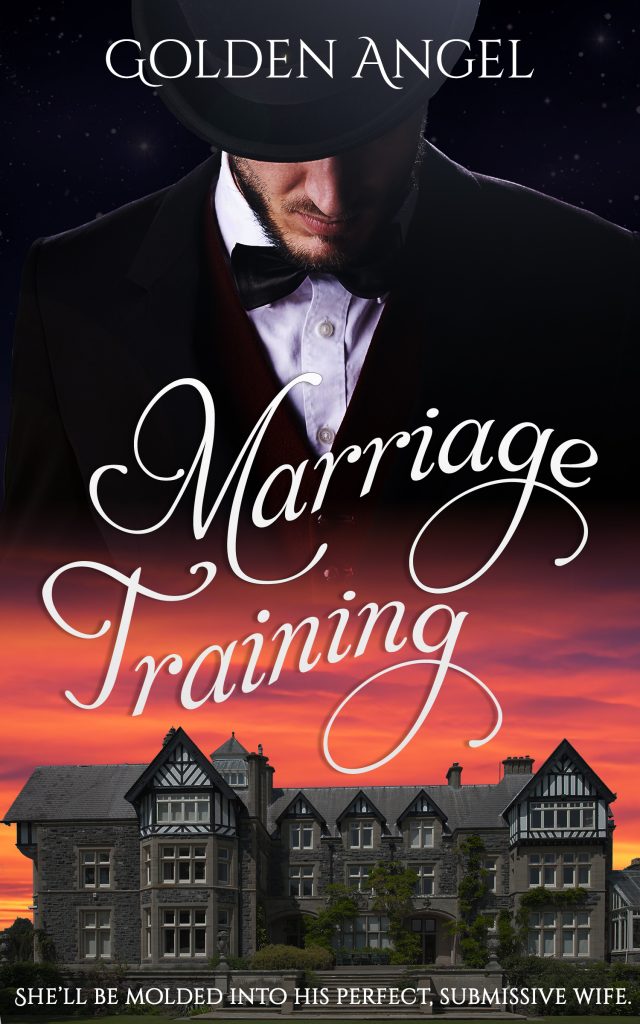 Marriage Training by Golden Angel is available today everywhere books and ebooks are sold. Or, even better, support your local independent bookstore and place your order through them!
Amazon • iTunes • Nook • Google Play • Kobo