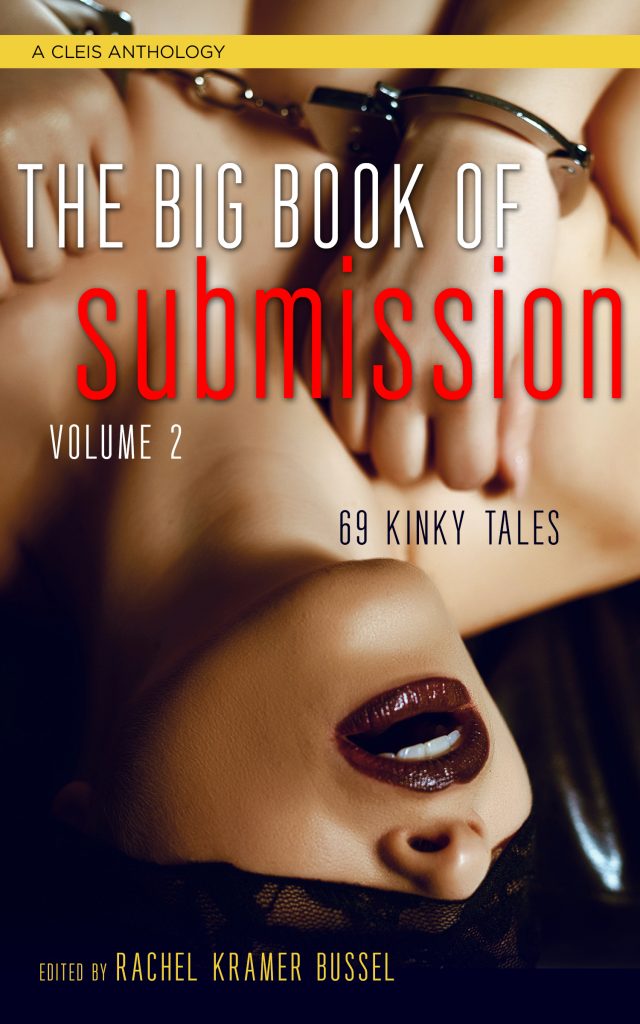 This month Cleis Press is excited to announce the official publication of our newest book, The Big Book of Submission, Volume 2: 69 Kinky Tales edited by the erotica maven herself, Rachel Kramer Bussel. Rachel is hardly ever one to steal the spotlight, but we felt it was her time to shine as a writer, as well as an editor. To show our appreciation to our devoted fans and voracious readers, we invite you, nay, we ORDER you to enjoy this luscious excerpt from one of her own short stories in this collection, "Choker." You liked that didn't you? Well… don't change your panties just yet…

When I thought I'd just about collapse with my need, my pussy clenched so tight I wasn't even sure if his cock could t there should he change course, he guided me up for a deep kiss, his lips bruising mine before he gave me a slap across the face that made tears and a smile leap to my face.
Raul untied my wrists, and then made me crawl ahead of him up the stairs, until I was once again kneeling, this time on the bed, blindfolded. Having won back the use of my hands, I wrapped them around his shaft, guiding them up and down. But within a few minutes, he'd instructed me to squeeze his balls, and was slamming his dick in and out of my mouth, the way we both like it.
That's when I felt it—fingers probing my pussy. I held back my startled reaction, because an even more urgent one was rushing on its heels—sheer arousal. The other times we'd played with other people, it had always been prearranged by both of us. Clearly, this was a special treat for me. "I didn't tell you to stop," Raul growled, giving my hair an extra-hard tug as he pulled me up, while the unknown person's fingers not only plunged deeper, but also played with my clit.