Interest in the Furry subculture seems to ebb and flow over time and it appears we are heading into another period of Furry curiosity. And perhaps this time it is here to stay in the mainstream.
We've all seen "Kigurumi"—whimsical animal-themed onesies reminiscent of the costumes worn by the Lost Boys in Disney's Peter Pan— growing in popularity. And this past Halloween, it was hard not to notice that vendors like Walmart and Amazon were all about adult-sized "maskimals," animal heads meant to be worn with one's everyday clothes.
Joe Strike, author of Furry Nation: The True Story of America's Most Misunderstood Subculture (Cleis Press 2017), was recently interviewed on CNN.com in a piece that has the same aim as the book itself: to dispel controversy and misunderstanding of the Furry subculture as a whole. One can argue that this piece was meant to generate some hype for CNN's This is Life with Lisa Ling, which will be airing a new episode this Sunday at 10pm ET/PT about the Furry subculture in America.
Now you may be saying, "So what? People have covered this before…" But was there ever a time where a major TV network was about to launch a new hit singing competition show that is so steeped in anthropomorphic and Furry culture you can almost taste it?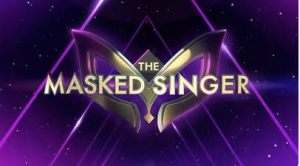 FOX, that's right FOX, is premiering a new reality show January 2nd called The Masked Singer, where Grammy-nominated singers and Grammy winners will appear in elaborate masked, animal-themed costumes to conceal their identity. Hosted by Nick Cannon, the panel of judges will include Jenny McCarthy, Ken Jeong, Robin Thicke, and Nicole Scherzinger. The show was apparently such a big hit in Thailand, so FOX is bringing it to the US.
To get your mind spinning even more, apparently Furry dance competitions have been a "thing" at conventions for years with suited competitors doing moves that would put non-suited dancers to shame. Here is just one of many examples that can be found all over the internet and at conventions nationwide.
Is this all just a clandestine co-evolution or can inspiration be intrinsically tied to the Furry subculture itself? Does this signal a shift in the mindset of the American public? Is there a growing atavistic desire to bond with the animal world as an alternative to our technology-obsessed society? Are we becoming more tolerant, more desensitized, or just hungrier for new forms of highly visual entertainment?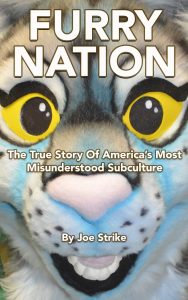 If you are interested in covering this story. . . you may need an expert to weigh in! Author Joe Strike is available for comment and interview to help you fill in the gaps and spin your own story about this amazing, misunderstood, and re-emerging subculture.
Contact Allyson Fields at afields@cleispress.com for more information.